Earlier this year, I had the opportunity to go to London for a week for a work event. I found out about a month in advance, and immediately started looking at airfares. I had a budget for my airfare but wanted to cross the pond in comfort. At first, it didn't seem possible since Google Flights was showing business class fares ~$7000 which was absurd.
Then I found out about hotel + flight bundles on Expedia! I saved BIG by booking a flight and hotel stay together in a bundle. Here's how I did it.
Booking
First, I went to expedia.com and clicked on "Bundle Deals" -> "Flight + Hotel". I set my airport to SFO and my destination to London. To save even further, I checked the box that read "I only need a hotel for part of my stay". Then I was able to set my hotel dates to one night only.
When I pressed search, I was taken to a page to select a hotel:
I wasn't interested in any of these hotels, so I filtered by price and chose the cheapest one (a shared dorm room in a hostel):
From there, I was able to select a flight. I chose nonstop flights sold by Delta but operated by Virgin Atlantic. My final price was $2,964 — significantly cheaper than the advertised fare of $7,000!
I never went to the hostel and had a lovely experience flying Upper Class on Virgin Atlantic:
But wait, there's more!
Quadruple Dipping
I maximized my return on this purchase by quadruple dipping:
I paid with Citi Prestige credit card, which earns 3x points on travel, for a total earnings of 8,889 Citi ThankYou points.
I used Ebates to earn cash back. Earning cash back through Ebates is really simple using the Ebates Chrome extension. Sign up for an Ebates account. Then simply click on the extension (which reloads the page) and you'll be earning cash back. I earned $35 on this transaction.
I put my Delta Skymiles number on the reservation, which earned me: 
I earned 6,521 Expedia points, which can be redeemed for $65 worth of travel on Expedia.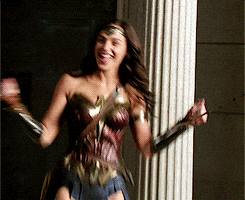 How I feel 4x dipping
And that's it!
Have you ever booked a hotel and flight bundle?